Northern Ireland, Belfast Overview
The city of Belfast is the capital city of Northern Ireland. It's historic claim to fame are its irish linen industry, tobacco production and shipbuilding, including the ill-fated Titanic which was built at the world famous Harland and Wolff shipyard, once the largest shipyard in the world. Belfast is still an important seaport and also has two international airports.
Having put the former unrest of Ireland firmly behind it, the segregating walls are still in evidence in parts of the city. Belfast is now a thriving centre of industry and the arts. One of the newest areas to attract visitors is Victoria Square, a commercial and leisure development in the heart of the city. Many flagship department stores make this an excellent place to browse and shop beneath the massive glass dome.
Belfast has an interesting ancient history dating back over 5000 years to the Giant's Ring, an ancient stone monument, and the remains of many iron age hill forts can still be found in the area. The city architecture ranges from the Edwardian domed City Hall to the modern Waterfront Hall exhibition centre. The grandest buildings to look out for when visiting are the Ulster Bank and the nearby Northern Bank building. The Grand Opera House has a magnificent auditorium and hosts many concerts. The tallest building in Belfast is the 23-story Windsor House and the planned Aurora Building will be the tallest building in Northern Ireland with a modest 37 storeys.
Belfast's beautiful City Hall has a large stained glass window depicting the seal of the city with a seahorse, a ship and a chained wolf. The Cathedral Quarter is the city's more cultural district which hosts a large arts festival each year. The Gaeltacht Quarter prides itself on the use of the Irish language. The Queen's Quarter, around Queen's University, has the Ulster Museum and Botanic Gardens which are worth a visit, while the aptly named Titanic Quarter is the dockland area.
There are over 40 parks to enjoy in this lovely city. The Botanic Gardens were built by Sir Charles Lanyon in the 1830s and has a Palm House and many cast iron glasshouses with tropical plants. There is a Japanese Garden, a rose garden and a Golden Crown Fountain along with a Princess Diana Memorial. It often hosts outdoor concerts and cultural events for visitors.
---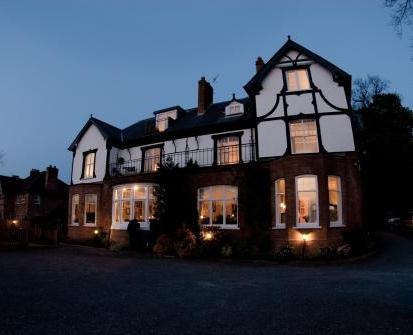 Rayanne House Hotel Holywood