Wales Overview
Wales is a tiny yet beautifully scenic country with spectacular beaches, tumbling rivers, dramatic mountains, lush valleys and Europe's largest concentration of mediaeval fortresses. The Welsh culture and heritage is distinctly different from the rest of the UK with its coal mining past and Welsh language producing a nation of harmonious male voice choirs and a map covered in unpronounceable place names!

Welsh Culture and Heritage
From the pleasant capital city of Cardiff to the more obscure town of Llanfairpwllgwyngyllgogerychwyrndrobwllllantysiliogogogoch (which translates as The Church of St. Mary by the pool with the white hazel near the fierce whirlpool by St. Tysilio's church and the red cave) you'll find Wales is a fascinating country of unpretentious locals who fortunately are bilingual!
The traditional national costume is often proudly worn on St David's Day and consists of a white lace-trimmed blouse beneath a red jacket or shawl with a fringe. This is covered with a linen apron in checked fabric and the whole ensemble is topped with a distinctive tall black hat. Look out for the brightly colored national flag which depicts the Welsh symbol of a fearsome red dragon on a vivid green and white background.


From Cardiff to Caernarfon
Cardiff has emerged from its industrial past to become a cultural and sporting city with excellent shops, museums and attractions around the former docklands. The Mermaid Quay now boasts a boardwalk, restaurants and amusements right on the waterfront. The only remaining legacy of its seafaring past is the white-clad Norwegian Church which served the sailors who delivered timber for the coal pits and returned home laden with coal. It now houses an art gallery and pleasant café.
The domed City Hall is the centerpiece of the city, surrounded by landscaped gardens and other imposing buildings. Cardiff Castle with its fairytale towers has seen over 2000 years of feuding history. This "castle capital" is also home to Twmpath Castle, Castell Coch, the Llandaff Bishop's Palace and St Fagan's Castle. The nearby National Museum Cardiff houses one of the finest art collections in Europe while The Cardiff Story concentrates on local history.
Around the beautiful coastline you will find most of Wales' other main cities including Swansea, Tenby, Fishguard and Llandudno which are all popular for family seaside holidays. The quiet blue-flag beaches of Cardigan Bay offer miles of golden sand for walking, relaxing or building your own Welsh castle out of sand! The coastal towns of Caernarfon and Conwy are dwarfed beneath their massive thousand-year-old castles which are a must-see, along with the historic attractions of Tintern Abbey and Caerphilly Castle.
Small towns and villages suggest an unhurried pace of life in places that have seen little change since the 1950s. Quaint villages have streets of small-but-charming slate-built cottages and family businesses handed down from one generation to the next.


Things to See and Do in Wales
The offshore island of Anglesey is popular with nature lovers and can be reached by bridge across the Menai Straits. Ferries frequently depart from Holyhead to Dublin across the Irish Sea.
Inland, Wales is a green and pleasant land with large tracts of unspoiled natural scenery frequented only by sheep and walkers. Visitors can enjoy waterfalls, lakes and dramatic scenery as you drive, hike or cycle along the winding narrow lanes. Large areas of Wales are protected by three national parks – Snowdonia, the Brecon Beacons and the Pembrokeshire Coast.
Snowdonia National Park protects the country's highest waterfall - Pistyll Rhaeadr, its largest natural lake - Bala, and the highest peak in England and Wales – Mount Snowdon. If you don't fancy hiking to the summit, there's a vintage steam railway which will carry you to the top giving you breathtaking views from the summit café.
The mountainous Welsh landscape makes it suitable only for sheep farming, but the locally produced lamb is quite delicious. Other national foods to try are laverbread (made from seaweed) the award-winning local cheeses which are named after where they are produced. Try the crumbly-textured white Caerphilly, Pont Gar which develops a Brie-like mold in the ripening process, Y Fenni cheese which has mustard seeds and ale within the red wax coating, Pantysgawn goat's cheese and Tintern cheese which is flavored with fresh chives and shallot onions and covered in a green wax exterior.
Travelers seeking a wealth of cultural experiences, natural beauty, outdoor activities, sporting venues, pristine beaches, walking trails, museums, landmarks, festivals and castles galore will find Wales can deliver them all – and more!
---
Wales - Ruthin Castle …
Ruthin Castle
Ruthin Castle is a beautiful retreat; steeped in history and nestled in acres of parkland beside the Clwydian Range in North Wales. Here you can i …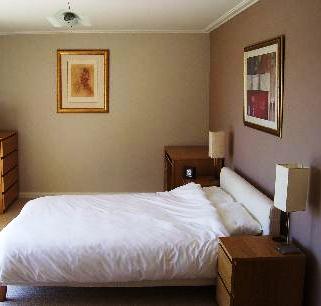 Capital Apartments Cardiff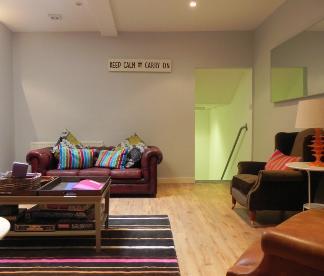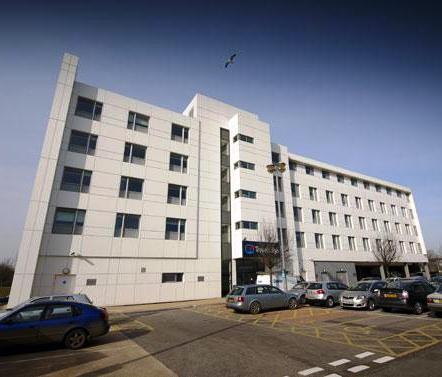 Travelodge Cardiff Atlantic Wharf